For Immediate Release:
April 7, 2022
FLAGSTAFF SHELTER SERVICES PURCHASES RTE. 66 MOTEL FOR EXPANDED EMERGENCY SHELTER AND SUPPORTIVE HOUSING
Flagstaff Shelter Services (FSS) finalized the purchase of the Howard Johnson Motel at 3300 E. Rte. 66, Flagstaff, early this month, for expanded non-congregate shelter capacity (accommodations that provide private space for clients, such as hotel rooms.) The $6.19 million acquisition is possible thanks to the support of U.S. Senators and is funded by the Arizona Department of Housing's access to $40 million in State Recovery Funds allocated through the American Rescue Plan Act. These funds are specifically set aside for the acquisition and/or rehabilitation of hotel units into emergency housing for individuals and families experiencing homelessness. Additional supporting funds were provided by Forest Highlands Foundation and the Arizona Diamondbacks Foundation.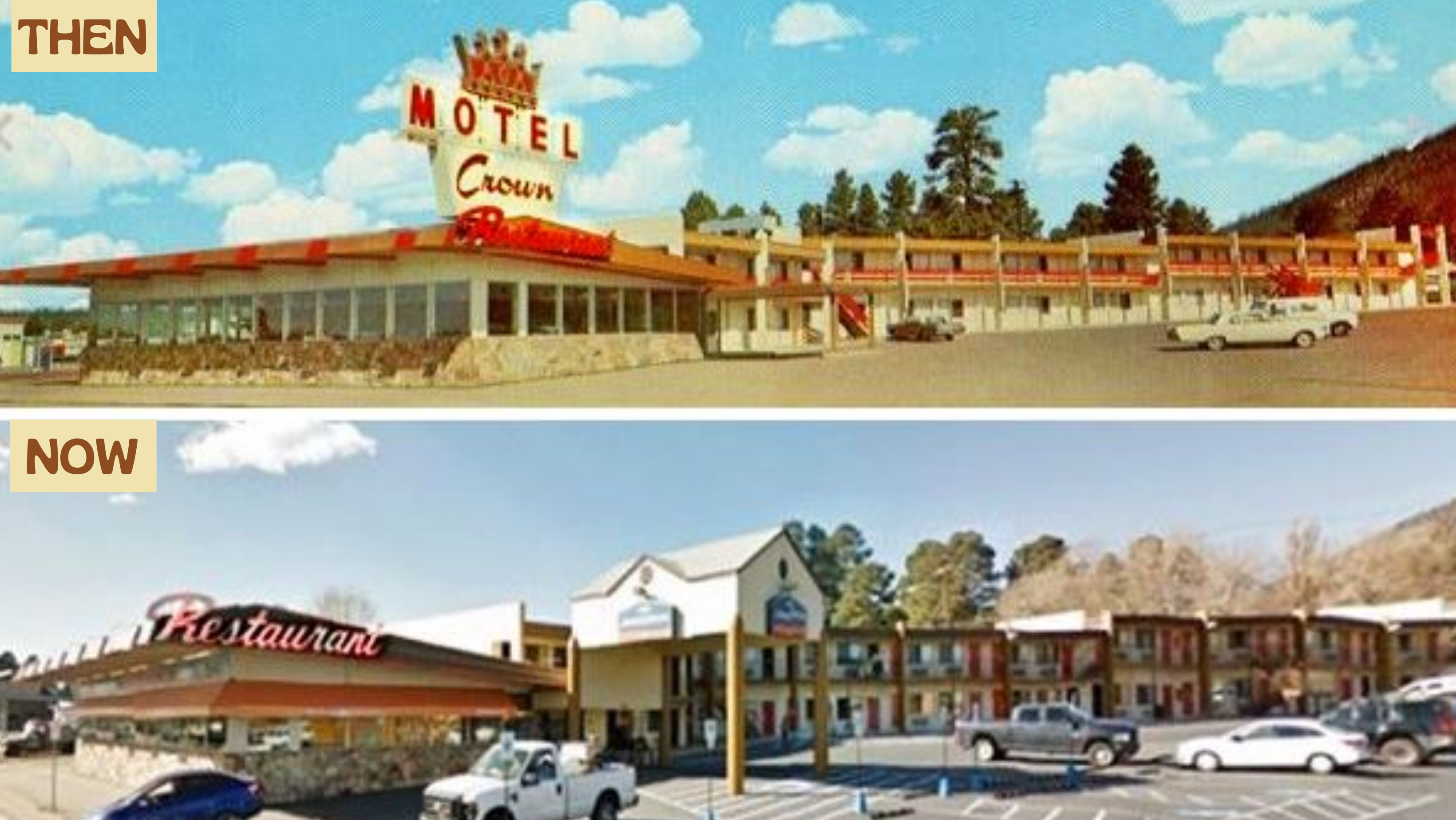 "This acquisition fills a critical void in Flagstaff's housing landscape and allows FSS to better serve the community's needs," said FSS Director Ross Schaefer. "In response to COVID-19, service providers such as FSS rapidly adapted and provided groundbreaking shelter options for our community's most vulnerable residents. Agencies such as the Arizona Department of Housing recognized this transformative type of care and provided funding to purchase and modify hotels to emergency shelters through the state."
"The Department of Housing is proud to partner with Flagstaff Shelter Services to provide much-needed help to the homeless in Coconino County," said Tom Simplot, Director – Arizona Department of Housing. "By converting existing buildings in rural communities to housing, as Flagstaff Shelter Services did in this case with ADOH funding, services get to the people who need them much quicker than by building from the ground up. This is the first of what we anticipate being many successful conversion projects in rural Arizona."
The newly acquired site provides more than 72,000 square feet, including 58 rooms, and is expected to serve more than 1,000 people annually with emergency shelter in addition to the comprehensive services clients of congregate shelter receive (meals, medical care, behavioral health, and rehousing services). The site will eventually transition to provide permanent supportive housing to help the community's critical shortage of affordable housing.
"Instead of paying for hotel rooms for our most immunocompromised clients, FSS can now provide its own housing option," said Schaefer. "This vastly improves our fiscal efficiency and allows us to be even better stewards of our donors' investments in the future of our neighbors who are experiencing homelessness."
Additional investments in historic restoration and renovations to the facility, including renaming the site as The Crown to commemorate the original landmark property, will upgrade the facility and its surrounding property and increase its visual appeal and functionality, thereby having a positive impact on the surrounding area.
"As the largest provider of services to homeless individuals and families in Northern Arizona, FSS remains on the frontlines of the COVID-19 pandemic, sheltering COVID positive individuals and families in private hotel rooms that enable them to effectively distance, thus minimizing the damage of the virus to the Flagstaff community at large," said Schaefer. "We are the only agency in Coconino County to offer emergency shelter and supportive services without preconditions. We are intentionally a low-barrier shelter, and, like our existing shelter, this new site will proudly serve anyone experiencing homelessness, regardless of faith, sobriety, ethnicity, criminal history, or mental health status. This includes couples and families."
FSS care coordinators will be on site 24 hours per day, seven days per week. Housing case managers with FSS will provide comprehensive housing services at the new site. Agency partners will also have a strong presence at the new site, providing co-located services. These partners include Native Americans for Community Action, North Country HealthCare, The Guidance Center, Southwest Behavioral & Health Services, and Flagstaff Family Food Center.
"We are most grateful for the donations from individuals, companies, and foundations over the past two years of extreme COVID-related challenges," said Lauren Lauder, FSS Board Chair. "Not only has this philanthropy supported our ongoing programs and services, but this generosity has also positioned us to make this strategic purchase that will enable FSS to better fulfill its mission to end homelessness in our community. In the months ahead, we will seek to advance our fundraising efforts to enhance The Crown and our services."
Flagstaff Shelter Services is the largest emergency shelter in northern Arizona and the only low-barrier shelter in Flagstaff. The nonprofit is open around the clock to anyone in crisis, regardless of faith, sobriety, mental health, or Covid-19 status. In addition to offering emergency shelter for individuals, the organization also provides permanent, stable housing to families and individuals experiencing homelessness.